For Parents: Module 3 - Supporting a grieving child
Supporting a grieving child
Supporting a grieving child
Overview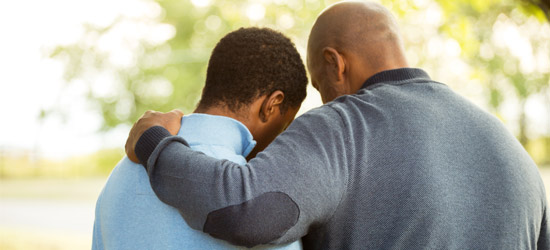 Supporting grieving children can be very challenging for parents. You may find it particularly difficult if you're grieving your own life-limiting illness, or the dying or death of someone close to you. In addition, children's grief isn't always obvious since they grieve differently than adults. It's easy for tired, overwhelmed and grieving parents to miss the signs that their child needs support.

In this module you will learn:
Strategies to help your children.
How to model healthy grieving.
The benefits of attending funerals and other rituals.
How to discuss sudden, unexpected death and suicide.
If your child may need more help.
Ways to continue the relationship after death.

Notes about language:
"Parent" is used to refer to anyone who has direct legal responsibility for the daily wellbeing of a child. That could include: other family members, guardians, foster parents and others. References to "primary caregiver" in videos refers to all of these individuals.
"Children" is used to refer to all children up to the age of 18.
All children are unique. This information is meant to serve as a guide and is not meant to replace professional help.