For Parents: Module 3 - Supporting a grieving child
Supporting a grieving child
Chapter 4: When death is sudden or unexpected
The criminal justice system and the media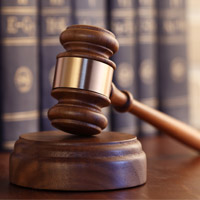 We were shaken when the local news channel replayed footage on the anniversary of the crash. We weren't prepared for that.

The criminal justice system
With certain kinds of sudden death, such as murder and traffic accidents, the police, coroner, lawyers and the criminal justice system may become involved.
For families needing to understand why this tragedy happened, or hoping for justice, the wait for answers and accountability can complicate and delay their grieving. They may wait for years as the criminal justice system runs its course. In the end, families sometimes feel failed by the justice system. When this happens, their feelings of anger, blame and desire for revenge may intensify.
Children may have these same feelings and will need support to express and respond to them.
The media and social media
When news of sudden death is covered by the media and talked about on social media, it may be best where possible to limit younger children's exposure. It's important, however, to provide them with accurate information as they're ready to hear this. Children will inevitably learn the details from someone else – who may not be as caring, sensitive and supportive as you.
With older children, ask them what they've seen or read on social media. Ask if they have questions about what they have learned.