For Educators: Module 3 - Support for student deaths
Support for student deaths
Chapter 1: Your own grief
Acknowledging and responding to your own grief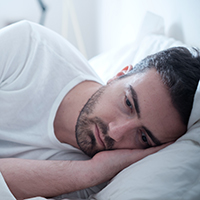 "It was hard trying to support my students when I was feeling so upset myself. Aiden's presence was so missed by everyone in the classroom – including, maybe especially, me". - Teacher
You may face many personal and professional challenges when a student is ill or dying.
Click on the arrows below to see what some of these challenges may be.

Witnessing the student's physical, mental or emotional decline.
Supporting your other students as they confront their classmate's decline and impending death.
Experiencing painful emotions arising from your own past losses.
Feeling an increased sense of vulnerability about your own children.
Worrying about making mistakes with the ill student, their family, or their classmates.
Responding to the emotional needs of your grieving students and fellow staff members.
Tip

Allow yourself to acknowledge whatever feelings or thoughts come up. Remember to make use of whatever supports, and resources are available to you through your school and community. By taking care of yourself, you'll be modelling healthy ways to respond to grief.